I've written for this blog for the last 10 years and I generally shy away from writing opinionated posts. I'm going to stray from that for a bit here and offer a few of my opinions on gravel cycling and on how much room for improvement there is when it comes to gear.
On 06/05/2021, UNBOUND Gravel 200 took place. It's a grueling 200-mile gravel race. The top four men were within 71 seconds of each other. It amazes me that we see sprint finishes over a race of this distance. The women's race was a different story; Lauren de Crescenzo had a commanding 16-minute lead over her nearest competitor Amity Rockwell. 
While there may be many theories as to why the men were so close and why Lauren had a 16-minute lead, I'd like to propose one you may not hear elsewhere: I believe Lauren's wheel choice was a large part of this lead. This idea has to do with gear selection and it's one I learned from my time in triathlon.
Gear Selection In Triathlon
Since 2013, I've travelled to Ironman Kona to watch the race. Each year I find myself marveling over the bikes, and each year I notice a trend: The fastest athletes are the smartest athletes.
In triathlon, it is widely accepted that there are gains to be made by making improvements to your gear. Triathletes will spend thousands of dollars to gain mere watts in an attempt to make the podium. Below are a few of the advances I've seen since 2013:
Wheel design, including depth and width
Tire selection
Tire pressure
Oversized pulleys
Doped chains
Ceramic Speed bearings
Hydration storage
Frame design
Aerobar design
Fit
Kits
Helmets
If you take all of this into consideration, you can save over 100 watts. Over the course of a long distance race like an Ironman (112 miles) you shave minutes from your time. Over a 200-mile race like UNBOUND 200, you can almost double those savings. 
If you look simply at wheels, our R&D has proven you can save over 7 minutes by simply changing your wheels, optimizing your tires, and setting a recommended pressure. The fastest athletes in the world make all of these adjustments and win—in part—because of them.
Nothing I say in this post takes away from the incredible talent of the athletes I mention, or questions their intelligence. I honestly think the sport of gravel cycling simply has yet to accept there are still many gains to be made. In triathlon, people talk in marginal gains; they are looking for seconds or single watts. In gravel, people are literally leaving minutes on the table.
Gear Selection In Gravel Cycling
Over the past several years, gravel has come a long way. The gravel bike is finally becoming a pretty consistent standard. Five to ten years ago, the bikes entering gravel races were Frankenbikes. People who loved the sport cobbled together bikes from parts they had available to make what they thought would work the best.
But, in my opinion, there are still massive advances to made for the athletes in the sport. Colin Strickland currently holds the record with a 9:58:49 time for the 200-mile trek, and remains the only person to break the 10-hour mark. Colin definitely adopted some of the advancements from above. He uses aerobar extensions on his bike for one, which saves him time.
But today, the gear I specifically want to discuss is wheels—my area of expertise.
How Wheel Selection Matters In Gravel Cycling
In 2017, we at FLO proposed that gravel wheels could be aerodynamic and optimized for rolling resistance. After several years of on-road data collection, lab testing, CFD analysis, and time in a wind tunnel, an aero gravel wheel was born. In testing, we proved that gravel wheels could be aerodynamic regardless of how aggressive the tire is. A deep-section gravel wheel with a wider internal-rim width will save you roughly 11 watts over a box-section rim.
What I didn't expect to find was that the advantages of upgrading your box-rim gravel wheel saves you as many watts as it saves a triathlete from upgrading his box-rim to an aero wheel. Yes, you heard that correctly. You save 11 watts regardless of the discipline or tire style.
I may be wrong, but if you asked any of the top 10 triathletes to switch to box rims for Kona this year, all of them would think you were insane—and they would be if they decided to make the change.
Knowing that an aero gravel wheel like the FLO G700 or FLO G650 can save you 11 watts, I think we can agree it would make sense to use these wheels for a race like UNBOUND Gravel 200—we've shown they can save you more than 8 minutes on the course. 
Let's examine the wheel-selection choices of the top four men and women of UNBOUND Gravel 200. Before I do, I want to make sure you understand none of what I say is a criticism of these athletes. I am merely comparing wheels and finish times and offering my opinion, with the hope that in some way our work will educate gravel cyclists on the importance of wheel selection. In fact, if any of the athletes below wants to work with us, please contact me. I'll make sure you have wheels optimized for UNBOUND Gravel 200 2022. I'd love to see what you can do. 
Wheel Selection Of The Top Four Men & Women In UNBOUND Gravel 200
Below is a list of the top four athletes from both the men's and women's division for UNBOUND Gravel 200 2021. It includes their name, time, average speed, and wheel selection, along with a picture of their race bike. Take special notice of Lauren de Crescenzo's wheels.
Men's Division
1st Place: Ian Boswell
Time: 10:17:24
Average Speed: 20.04mph
Wheel Selection: Box-Section Rim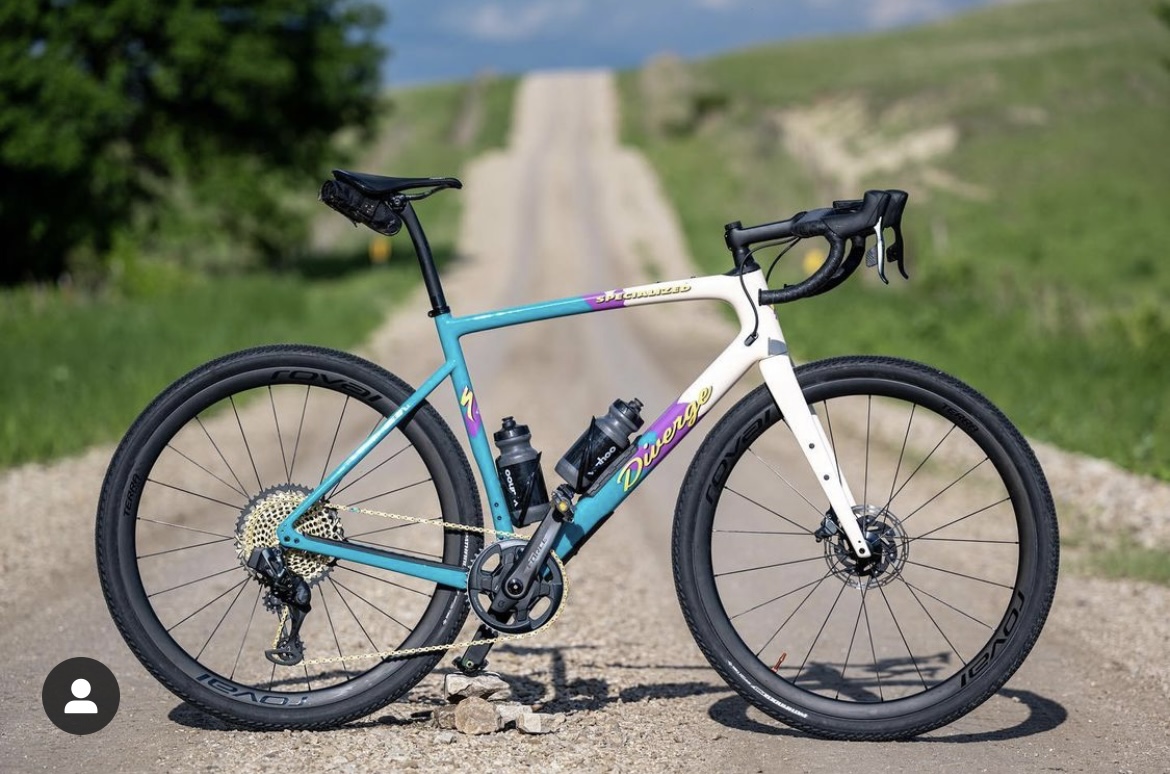 2nd Place: Laurens ten Dam
Time: 10:17:24
Average Speed: 20.04mph
Wheel Selection: Box-Section Rim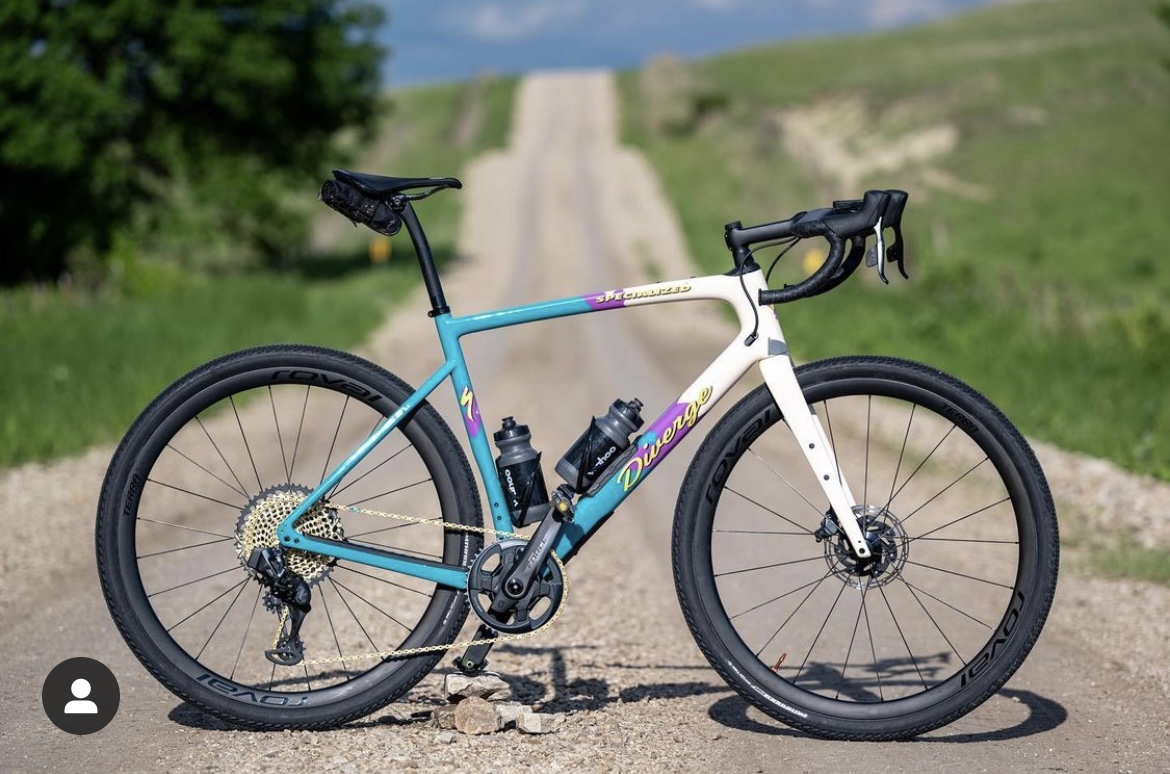 3rd Place: Peter Stetina
Time: 10:18:35
Average Speed: 20.00mph
Wheel Selection: Box-Section Rim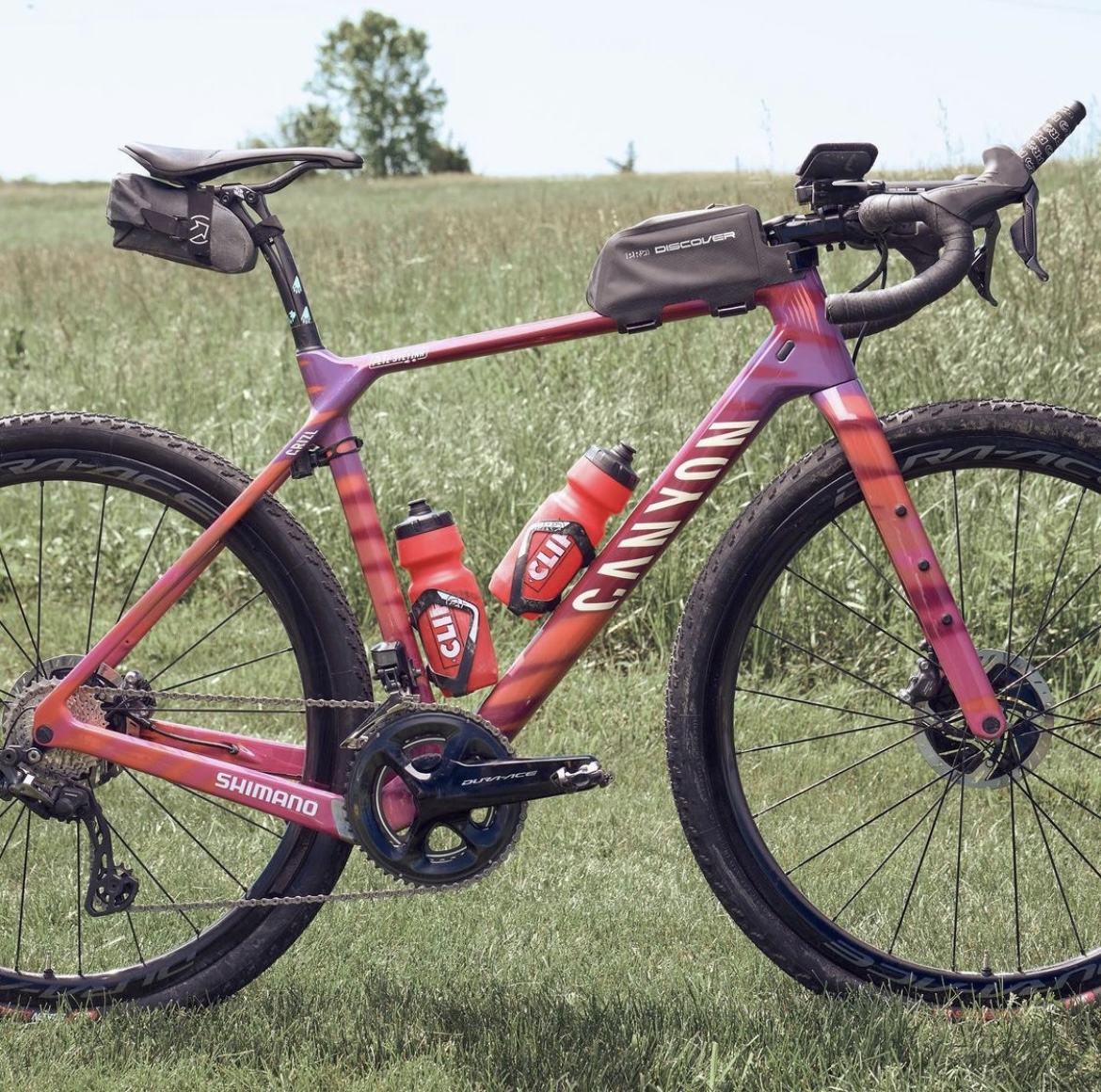 4th Place: Ted Kind
Time: 10:18:35
Average Speed: 20.00mph
Wheel Selection: Low-Profile Road Wheel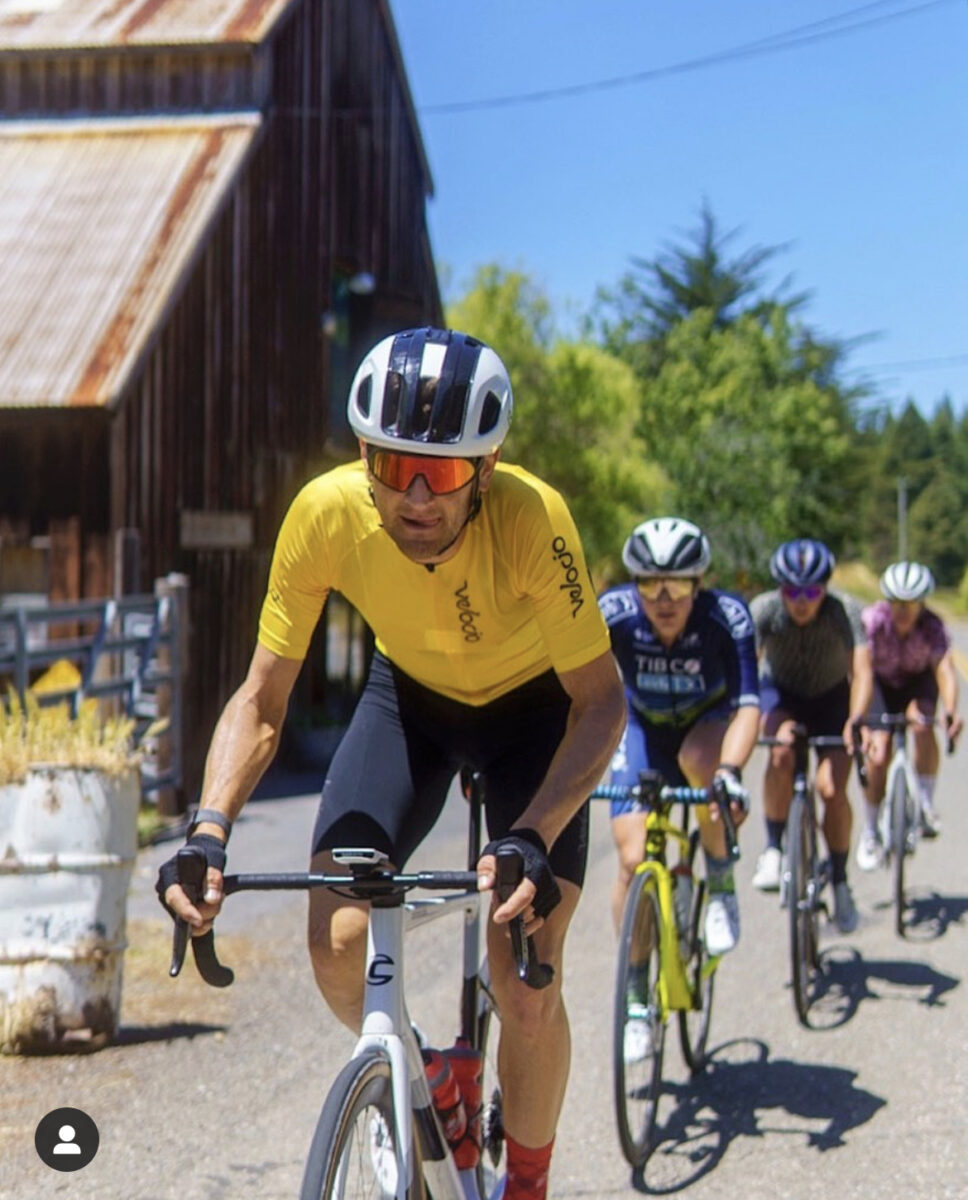 Women's Division
1st Place: Lauren de Crescenzo
Time: 12:06:49
Average Speed: 17.02mph
Wheel Selection: Deep-Section Road Wheel (Ah! Nice move on a deep wheel!)
2nd Place: Amity Rockwell
Time: 12:22:15
Average Speed: 16.67mph
Wheel Selection: Box-Section Rim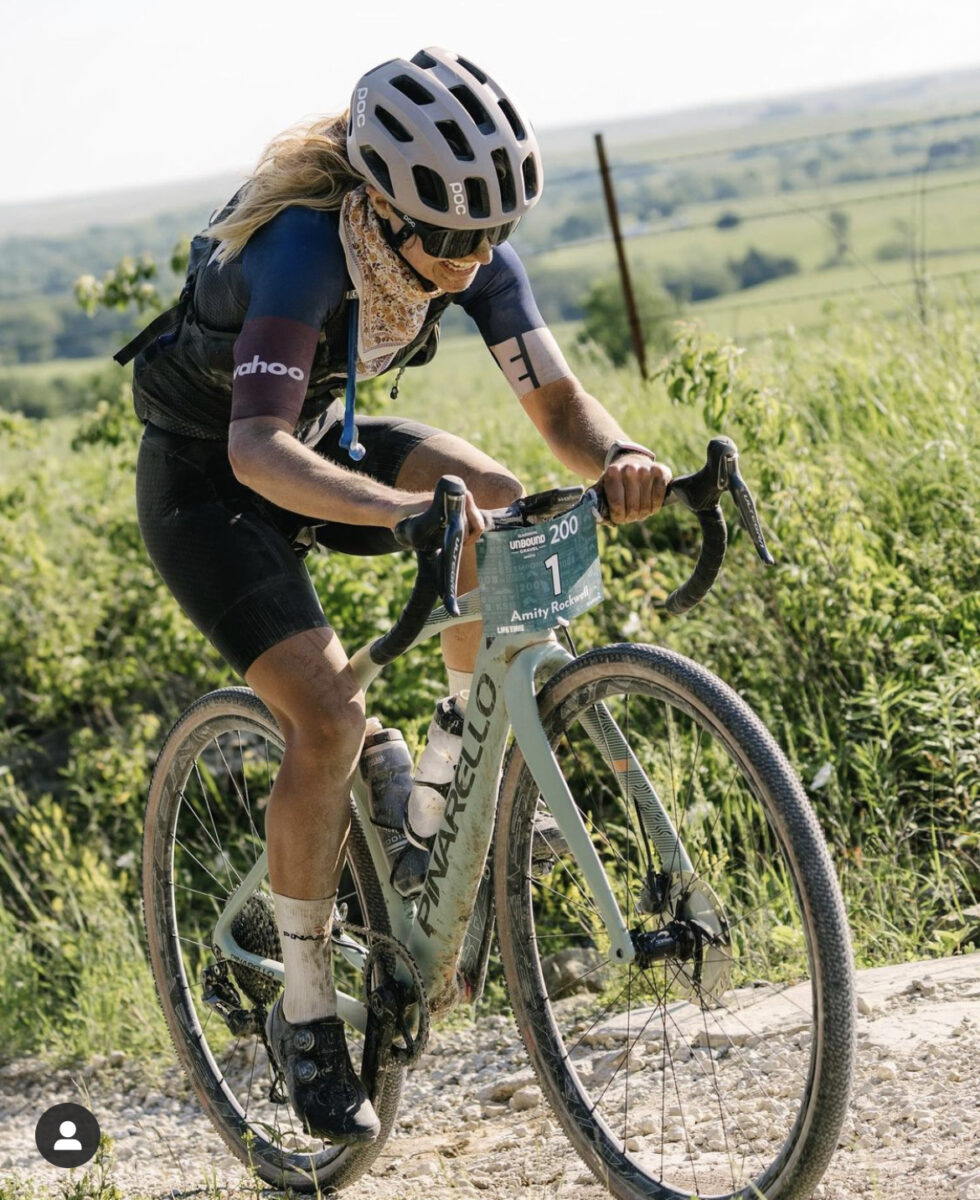 3rd Place: Emily Newsom
Time: 12:30:52
Average Speed: 16.48mph
Wheel Selection: Box-Section Rim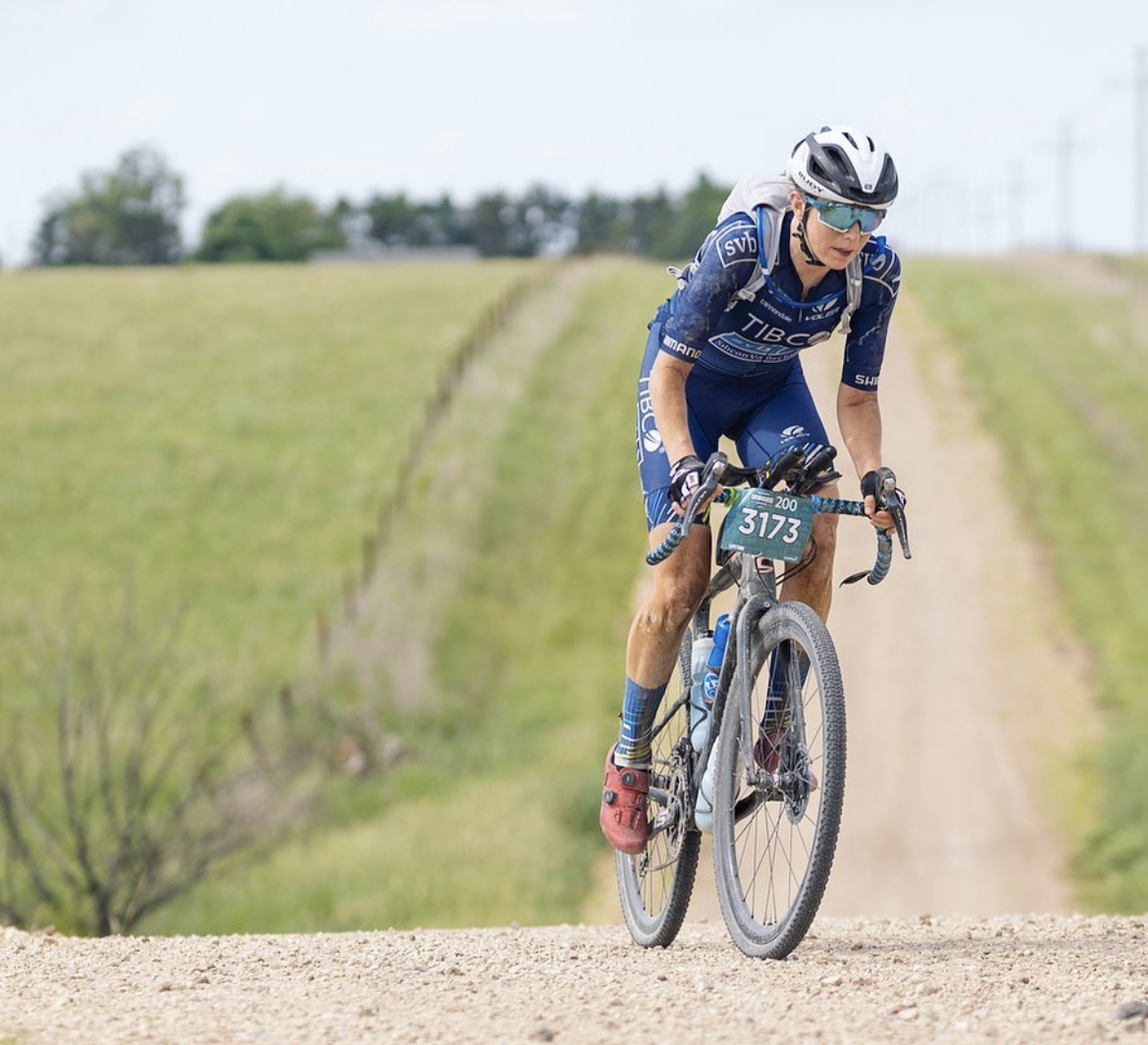 4th Place: Whitney Allison
Time: 12:34:19
Average Speed: 16.40mph
Wheel Selection: Box-Section Rim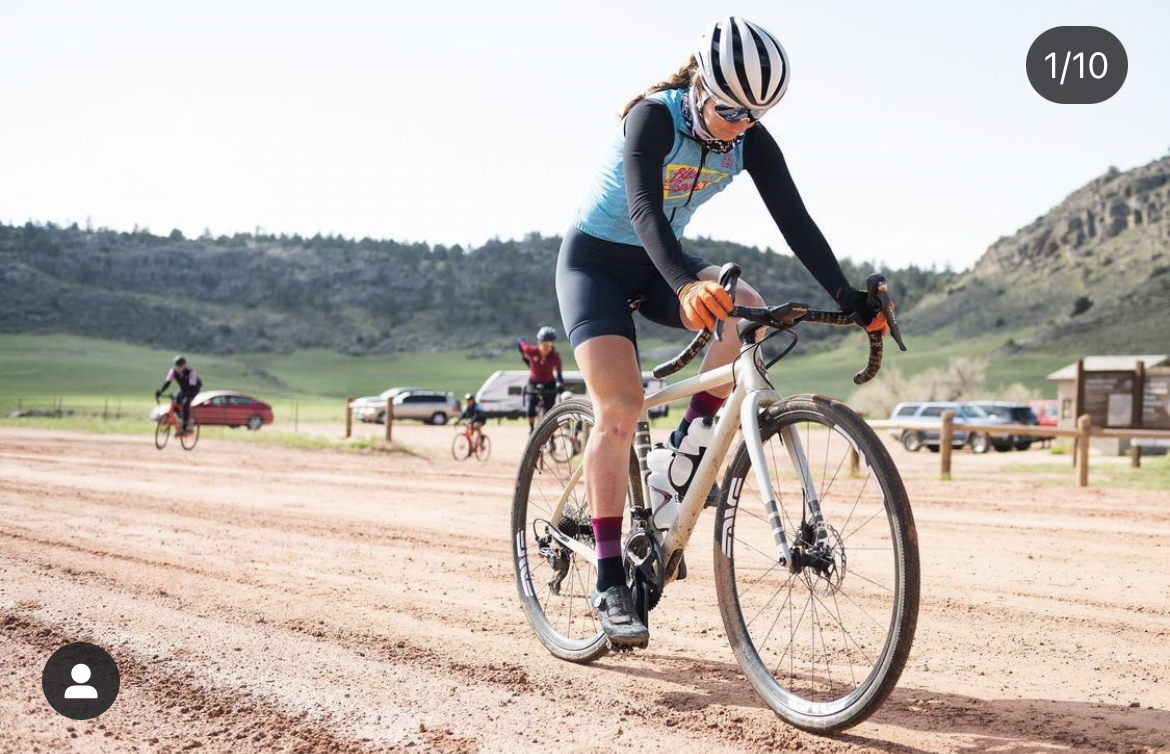 Analysis Of The Wheel Selection For UNBOUND Gravel 2021
First, I think it's important to say that none of the athletes were using a gravel specific wheel optimized for both aerodynamics and rolling resistance, since the G700 and G650 are the only wheels in the world to have been designed to this criteria. I'm mentioning this because it points out how new the gear space is in gravel cycling.
The key standout to me was Lauren de Crescenzo. To my knowledge, she is riding a road wheel from Knight Cycling that has a 50mm depth but a narrow internal-rim width. The aero benefit alone would give her a big boost over the 200-mile race and is part of the reason I believe she was able to have a commanding 16-minute lead. Outside of your bike fit, the single best upgrade you can make on a bike from an aero perspective is the wheels.
All other competitors used shallow box-section rims or low-profile road rims, and they were much closer. I'd bet money that if either of the top four men would have chosen a FLO G700 or FLO G650, they'd have won by minutes with the 11-watts savings they would have gained from the wheels. I understand this may be a big statement for a race like UNBOUND Gravel 200, but in time, I don't believe it will be. To me, it's no different than making the claim for Ironman.
Other Factors To Consider
I have a few other thoughts around the race and gear selection.
Aerobars/extensions will be added to most gravel bikes in the future. With your body being the largest drag component, being aero where you can makes sense. I think Colin Strickland's sub 10-hour record is proof this is a good idea.
Aerodynamics matter at all speeds. There is a theory that you have to be going a certain speed for aerodynamics to matter. It's false. If you consider all of the average speeds listed above, they really matter.
You will see many of the advances seen in triathlon make their way to gravel cycling.
Final Thoughts
At FLO, every day we work on products that focus on making people faster. We have a podcast about making people faster, and write regularly on this blog about the same thing. When we started, triathlon was well on its way to being as fast as it is today from a gear perspective, and our contributions to the sport have allowed for marginal gains.
So now it's exciting to see the products we make for gravel cycling making massive gains, and it's fun to be part of a sport that is still getting started. I was serious about my offer above. If any of the athletes listed above are interested in working with us for 2022, reach out to me.
Finally, congrats to all the athletes who participated! We hope you enjoyed the race, especially after the year we all had in 2020.